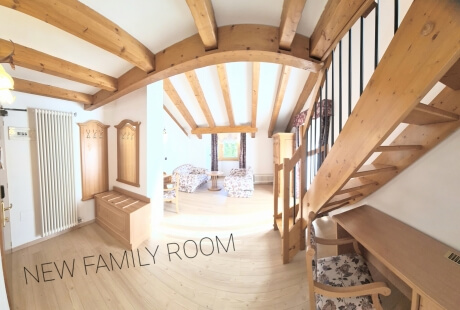 Large family suite of 40 square metres, two communicating rooms (apartment on two floors with wooden staircase), with balcony overlooking the mountains and the garden.
We have your desire for privacy and safety at heart!
This room is made with natural and hypoallergenic materials.
Bathroom with shower (only two rooms have a bathtub).
In one room, it has one king-size double bed; in the other room, two single beds with comfortable single mattresses and orthopaedic slats as well as one comfortable single sofa bed.
Two rooms each have a bunk bed with convenient wooden stair drawers.